Vibrant Functions
Located in the heart of the Sunshine Coast hinterland, The Imperial Hotel offers a versatile setting for casual and professional conferencing and functions.
Tailoring creative and personalised experiences for your special event, the hotel provides high-quality presentation and an inviting atmosphere with friendly, good old fashioned service.
The venue boasts five diverse function areas with flexible layout options for cocktail soirées to sit-down dinners, corporate seminars to momentous celebrations.
The functions menu incorporates fresh, seasonal produce from the region and offers a selection of modern global foods. Our passionate chefs can tailor a menu that will complement your event and satisfy a range of palettes and dietary requirements.
Phone 0459 150 954 or fill out a function enquiry form below.
NB Room hire fees may apply.
Once home to the Eumundi Brewing Group, The Brewery has a rich history and character.
A multi-functional air-conditioned space overlooking the stainless steel tanks of the working Eumundi Brewery, this is the perfect place for weddings and celebrations, cocktail parties or corporate seminars and launch events.
Equipped with a fully operational bar, your guests will be able to enjoy our Eumundi Brewery beers tapped direct from the tanks below.
Make use of the stage for bands and entertainers, speeches and presentations; as well as our sound system to play your favourite tunes from a variety of media (+ 2 wireless microphones).
You'll love our locally crafted hardwood tables, which can be configured in a variety of layouts.
Talk to us about florists and stylists to ensure the room looks perfectly perfect for your special occasion.
Capacity - Seated Wedding 140, Seated Theatre Style 200, Standing 300+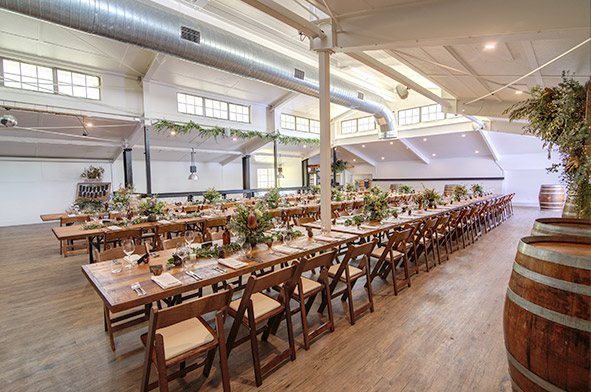 The beautifully adorned Green Room, with its French doors and old world ambience, is an enchanting setting for multiple course dinners and cocktail events requiring intimacy and class.
The air-conditioned room features a private bar, raised stage space and themed rest rooms, and opens on to the sweeping upstairs verandah of the hotel, which can be also cordoned off for the exclusive use of your guests.
The space is particularly well suited for corporate events, and we will work with you to ensure the optimum layout for your seminar, presentation or workshop.
Take advantage of our sound system to play your favourite tunes from a variety of media; a wireless microphone; a projector with audio and a drop-down screen.
An adjacent private boardroom/ meeting room is also available for hire.
Capacity - Seated Wedding 70, Seated Theatre Style 60, Standing 120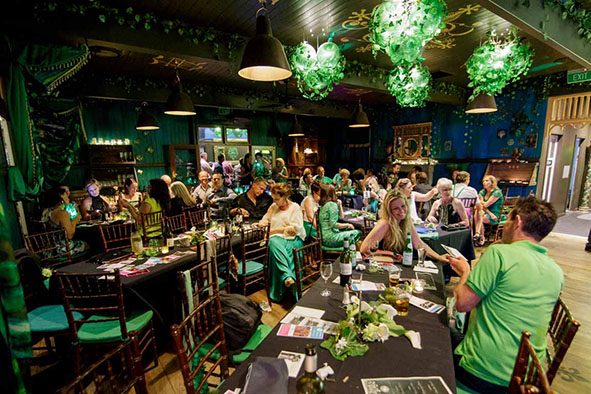 The Bunker is the ultimate party room.
With a hip industrial feel, it is complete with stage, back stage zone, air-conditioning and thick sound-proofed walls - so you can really crank the music nice and loud!
The Bunker is the ideal venue for private parties, album launches, DJ dance parties, videoclip shoots and film screenings.
Expressions of interest are welcome from promoters and bands looking to stage their next gig or for a rehearsal room.
Capacity - Seated Theatre Style 100, Standing 120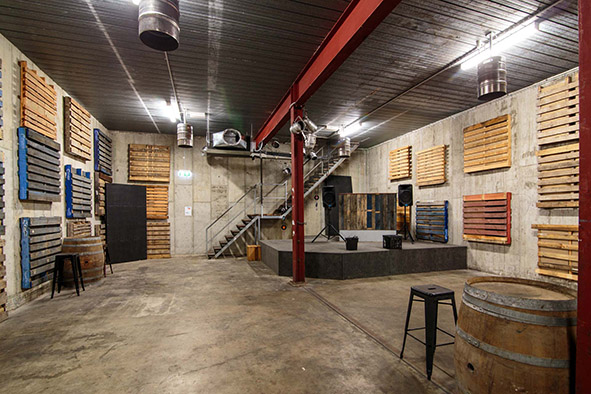 Our family-friendly Beer Garden features a view of our open kitchen, cushioned seating areas, leafy planter boxes, colourful artworks in every corner, and a state-of-the-art Kids Room.
It's the perfect place to sit back and relax, with quality live music every weekend.
See you soon in The Imperial Beer Garden - for your next family gathering, birthday celebration or when you simply need to soak up the good vibes of Eumundi!
Capacity - Seated Tables of 10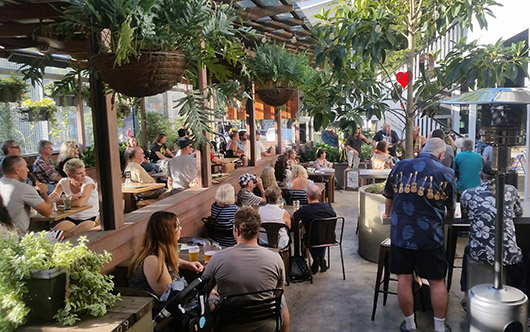 Aptly named The Outback Bar, this covered outdoor space features reclaimed wood and corrugated iron, and sturdy bush furniture.
Rustic in look and feel, this area is great for casual work functions or relaxed private parties.
Capacity - Seated 60, Standing 120