Welcome to The Imperial Hotel
A cornerstone of charming Eumundi, the heritage-listed Imperial Hotel has been welcoming locals and tourists since its opening in 1911. The friendly reception continues today with good old fashioned table service, delicious food, cold beer and wine, and live entertainment.
The majestic Queenslander, with its sweeping verandahs and stylish decor, overlooks the leafy main street bustling with the activity of the town's creative community.
Home to the world famous markets, art and cultural offerings, boutique shops and diverse dining experiences, Eumundi is one of Australia's most loved tourist destinations and The Imperial offers an intimate place to relax, refresh and socialise. The menu features fresh, seasonal produce from the region with classic pub favourites and a selection of modern dishes.
Extensively renovated in 2015 to cater for a new level of function capabilities, the hotel is now a dedicated art and entertainment space with five diverse areas offering settings for every occasion. From wedding receptions to birthday parties, music concerts to art exhibitions, corporate seminars to tour morning teas, the Imperial Hotel can do it all.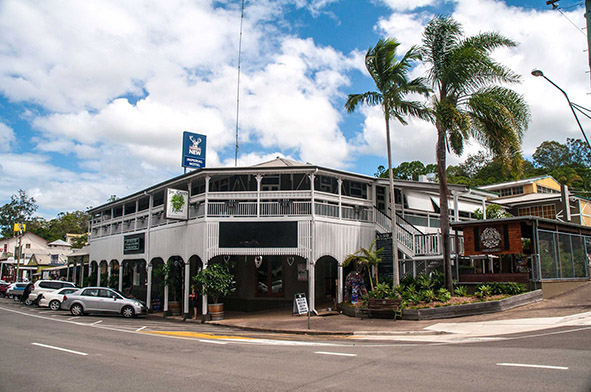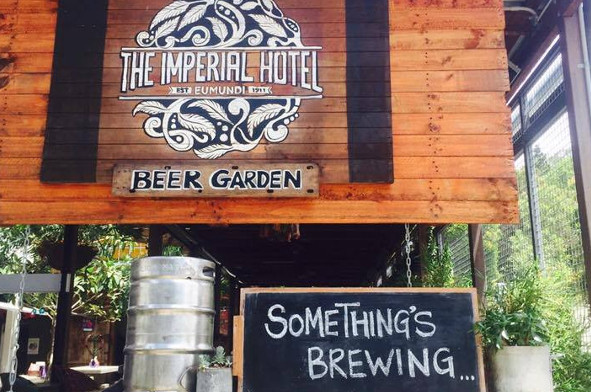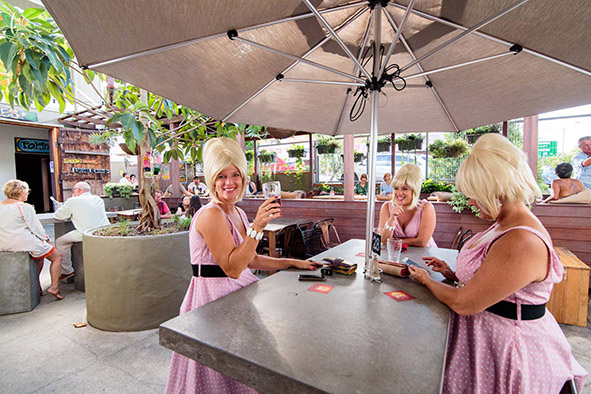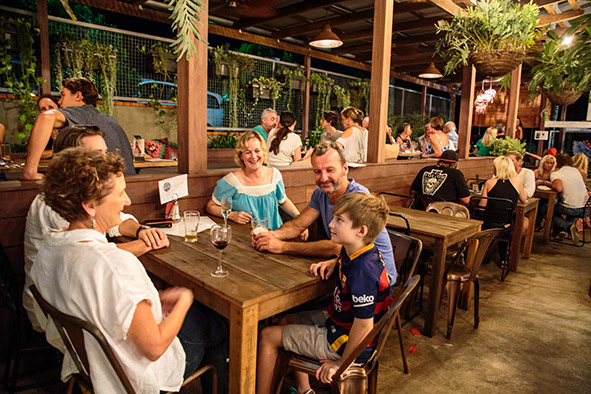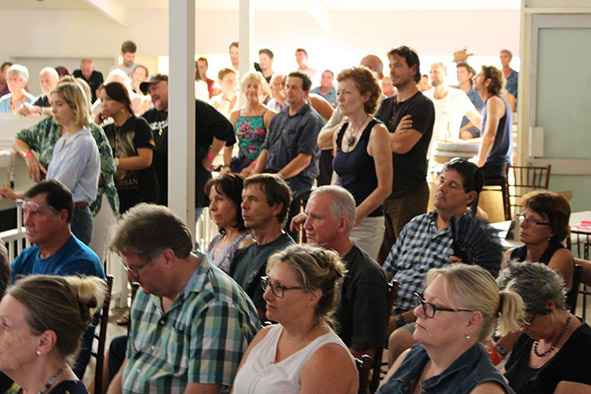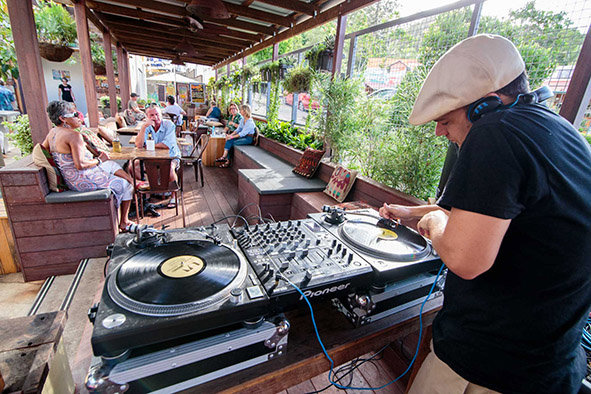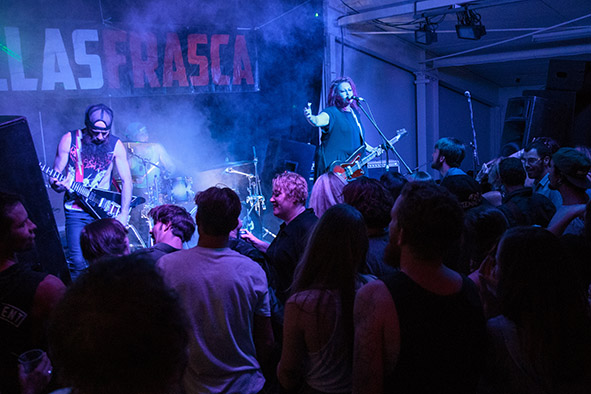 EUMUNDI BREWERY
Many of you will remember the Eumundi Lager brand - first crafted in Eumundi back in 1988. We are excited to announce that we have partnered with Lion to again build a micro-brewery on-site and revive the much loved beer brand. Yes, our own Eumundi craft beers will again be available on tap - with the brews being developed by esteemed Lion Brewmaster Chuck Hahn and our on-site Head Brewer Chris Sheehan. Development of the new Eumundi Brewery has begun, and we'll have it up and running later this year. We're excited!
OPEN 7 DAYS A WEEK FROM 10AM TILL LATE
DINING HOURS
Monday to Friday:
Lunch 11.30 – 2.30
Dinner 5.30 – 8.30
Saturday:
11.30am – 8.30pm
Home of Live Music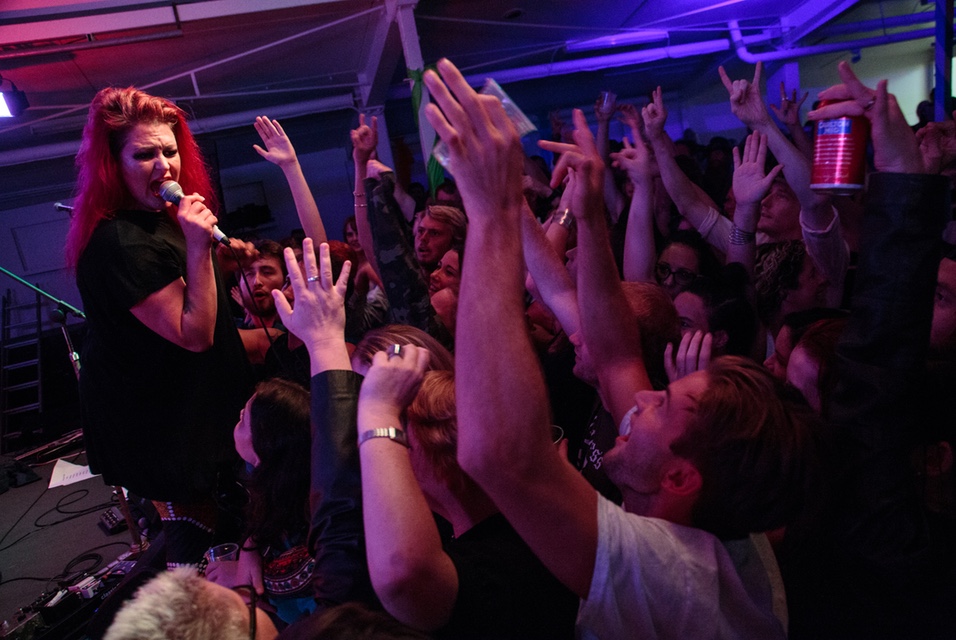 The Imperial Hotel is dedicated to hosting and supporting live original music.
The hotel now has three performance venues with quality staging and PA systems, and decent decibel limits - beautiful spaces to experience performing artists in their element.
Contact Paul on (07) 5442 8811 or email manager@imperialhoteleumundi.com.au

View more music photos here.
And to see our current line-up of gigs see WHAT'S ON
Courtesy Bus
The Imperial Hotel's courtesy bus operates Friday and Saturday nights from 5pm and Sunday from 2pm travelling to Eumundi, Belli Park, Cooroy, Doonan, Eerwah Vale, North Arm and Verrierdale. Phone 0467 414 171 to book.
The courtesy bus is also available for GROUP BOOKINGS of eight or more up to 30 mins from the hotel (includes Bli Bli, Coolum, Cooran, Nambour, Noosa, Noosaville, Palmwoods, Peregian Springs, Peregian Beach, Pomona, Sunshine Beach, Tewantin and Yandina). To book a group pick-up, call the hotel on 5442 8811 any time throughout the week.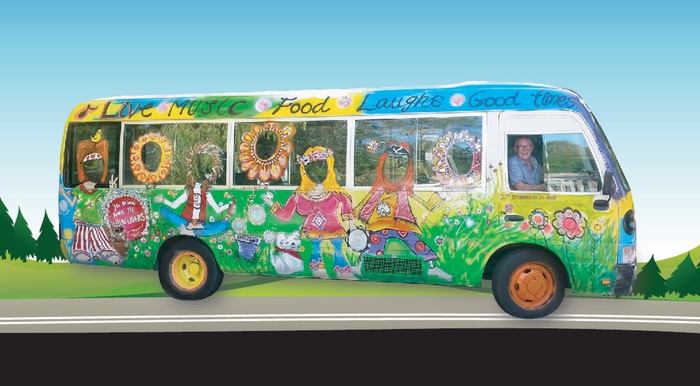 The Imperial Story
1910-1911
The establishment was founded by Ransome Jefferies – son of Edgar Jeffries and head of a syndicate who had it rebuilt by a Mr. Bytheway. The Jefferies family were involved with both the Eumundi Hotels, both of which had female licensees.
1913
The Imperial was a meeting place for thirsty jackaroos who drove their bullock teams through the area. Like all outback pubs, it was the focal point of the town for much of the century.
The pub was run by three McIntyre sisters. Anne, one of the sisters was instrumental in setting up the Country Women's Association.
1926
Fire destroyed the Imperial. Nobody died in the blaze.
1927
Re-built with a new licensee Sydney Malcolm Blackshaw. It was advertised as a newly-built hotel with first class accommodation, garage and stabling where visitors could rely on the best meals on the North Coast.
The Guardian newspaper stated that The Imperial Hotel had a 'Popular Dining Room. All Liquors true to label. Handy to Station. Phone 10'.
A newly wed couple booked in to Room 6 for their wedding night. By morning they had mysteriously vanished and all that was left in the room was the wedding gown and the groom's size 10 boots. Ghostly presence has been felt by many throughout the years.
1988
Eumundi Lager was born in 1988 when brewing engineer and developer John Lynch invited people to invest in a brewery in Eumundi. The group purchased the Imperial Hotel, installed a micro-brewery and launched Eumundi Lager in February 1988.
1992
Following a brief public listing, the micro-brewery at the Imperial Hotel was closed and brewing of Eumundi beers was contracted to Yatala Brewery (formerly Powers Brewing then CUB) N.B. Castlemaine Perkins (now Lion) later purchased the Eumundi beer brands from CUB (in 1998) and brewing of the Eumundi brands ceased in 2004.
1992 and 1993
Eumundi Premium was awarded best Australian lager two years running at the national festival of beers.
1995
The Queensland Hoteliers Association awarded The Imperial Hotel the trophy for Most Outstanding Community Service in its Awards for Excellence.
2014 - 2016
Extensive renovations of the hotel complex including performance spaces for live music, dedicated function rooms and a family-friendly beer garden.
2016
Announcement of new partnership with Lion that will see a return of the much missed craft beer Eumundi - to again be brewed on site at its spiritual home, the Imperial Hotel in the heart of Eumundi.
Imperial Art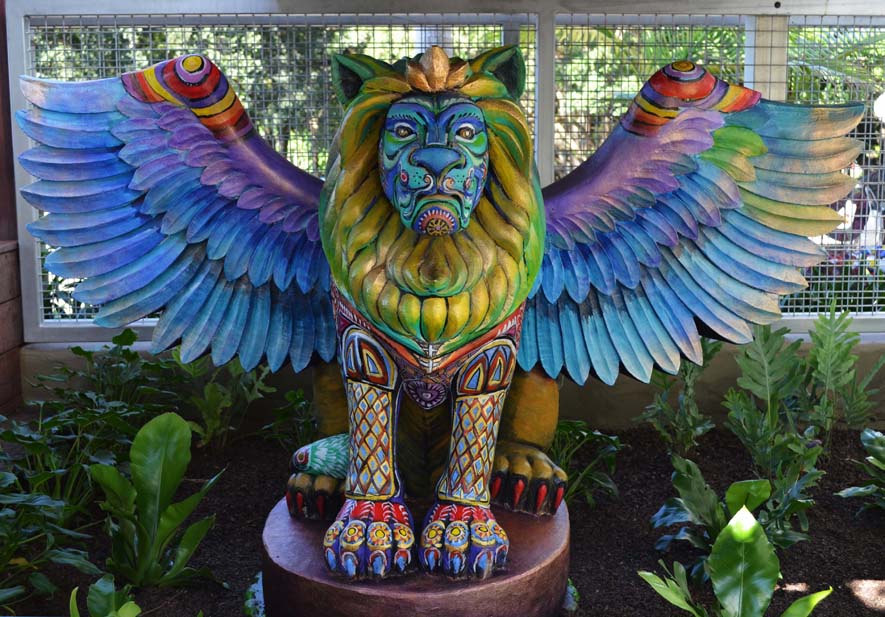 Around every corner of the hotel, colourful artworks can be found decorating walls, toilets and ceilings. In keeping with the bohemian stylings of Eumundi, local artists have contributed to the look and feel of the renovated venue, adding a special creative touch.
View more Imperial artworks here.
Kids Play Room
The kids can entertain themselves for hours in our fun and stimulating play room. Equipped with three Playstations, big screen movies, colouring books and pencils, a rubber ball den and comfy cushions you might have trouble getting them to leave. A camera monitor is visible from the Beergarden so you can sit back and relax while keeping an eye on the kids.